Do You Use Shaving Cream With Electric Razor? 
Thanks to the technology of the Electric razors especially, the cordless types that make travels convenient, simple and a good adventure.
The durability, longevity and economical nature of the electric razor can never be overemphasized.
Now, to harness the optimum performance of the Electric Razor, One may ask: "Is it advisable to use shaving Cream with Electric Razor?" "What is really involved?"
Questions like these are quite worth asking because, whereas some electric shavers can be utilized with shaving cream, gel and other cosmetic and skincare products, some others do not work hand-in-hand with creams, water and other products for skincare.
Therefore, the producer's specifications of use is a crucial factor in deciding whether to carry out electric shaving with shaving cream.
Nevertheless, this compendium of guidelines will guide you on how to use electric Razor with shaving Cream.
Hence, you don't have to bother yourself, weighing the option of saving with a saving cream when using the Electric Shaver.
This is because, you can actually apply shaving cream and other skincare products when shaving with your Electric Shaver.
Judicious Razor Maintenance
In as much as the durability, longevity and efficiency of your razor is of paramount importance to you, you must ensure that you religiously clean and ensure your Electric Razor is tidy.
Apart from the above reasons, you may wish to keep your Razor neat to ensure a pleasing and motivating look of your tool.
Take proper care to ensure you clean it with the right approach it deserves as different Razors have different cleaning approaches.
Lubricating the razor is also another important maintenance step that you will have to stay on top of. Your razor will probably come with a small bottle of lubricant when you first purchase it, but you can always buy extra is you need to.
Replacing the blades of your dull-bladed Electric Razor with better ones when due is a sure way of escaping various negativity like rashes and burns.
So, you need to encourage your Razor so that it will operate at the most efficient capacity, prolonged longevity and durability.
At least, after a year's use, your blades will work better if they are replaced. Manufactures also encourage this spirit by incorporating cleaning guides to your shaving tool.
When you begin to notice irritating pains including jerking and pulling at the hair rather than cutting it, it is a strong indication that your blades need changing for improved performance.
Unless, for situations of self-sharpening blades that even produce better output when used over time, always reference the lifetime of your Razor.
Shave at Moderate or lower growth level of your hair
At a low or moderate hair length, your electric Shaver delivers better. You will really appreciate the act of regular shaving. Nevertheless, it doesn't mean that you must save daily.
It is actually recommended that you keep your face and hair dry prior to shaving. Wetting your face and hair may offer the razor some stain and difficulties in giving you the right proficient and elegant shave you desire.
Nevertheless, for wet razors, you can actually shower and while wet, have a close neat shave. The wet razor, as its name implies, is even closer in shaving a wet hair.
But for the conventional electric razor, you net to patiently allow your face get dry before the job!
A lot of Options on the Table
There are a lot of Electric Razors available and you are ever free to make any right choice. A lot of options are on the table for you.
All you need to do is to discover and ascertain the one best for you, then go for it. You can even extend your selection leverage as far as possible, keep trying new ones, you may be surprise to have the best you had never imagined.
To some, the Rotary Razor is their answer compared to the Foil type, to some both options are correct; while to others, the Foil type is their chosen option. Discover the one that works for you and if possible, why!
It is also prudent you apply a moisturizer or aftershave product when you have finished your shaving. Not only that these products can secure the skin, they can aid in skin hydration thereby keeping the skin fresh and smooth.
A lot of moisturizers are available for your proficient look with a normalized and slow growth rate, and "a baby face." Hence, it behooves on you to try and experiment as much as possible to fish out the one best for you.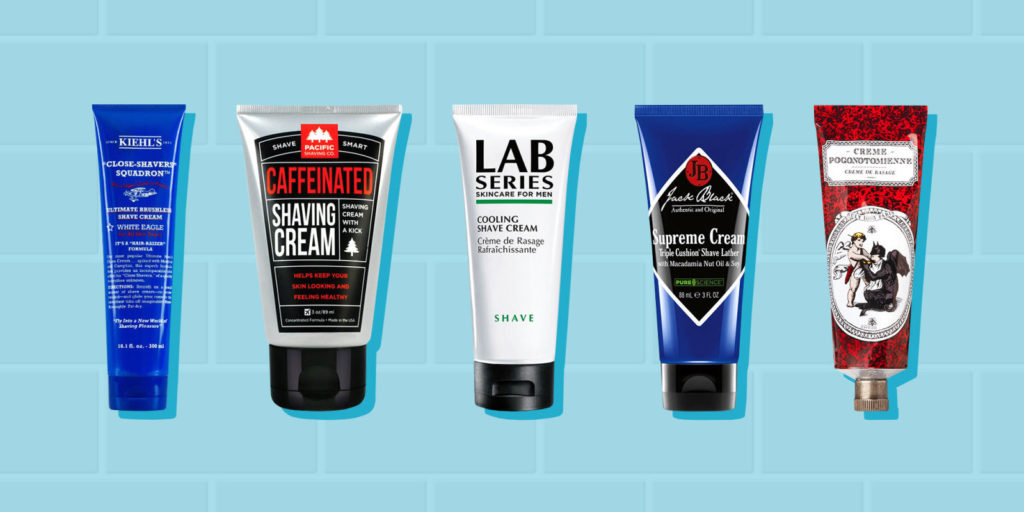 Include a pre-shave lotion
Application of pre-shave lotion aids to smoothen and soften the skin for shaving.
Therefore, even if you do not wish to apply shaving cream and other skincare lotions, due to their untidy appearance and tedious work of cleaning up, you will find it worthwhile and palatable to apply pre-shave lotion.
By so doing, skin reactions and irritations are brought to book
Shaving can be a hassle task to the skin. It agitates the skin, although the result is for the convenience, proficiency, elegance and neatness.
But the use of Pre-lotion is a nice one, it protects the skin against irritating pains and burns. Always ascertain the applicability and ingredients in the shaving creams, gels and pre-shave lotions.
Generously apply the pre-shave lotion and ensure it accesses your entire face properly. On accessing those areas, the skin is made ready to receive the shave.
Always try and experiment on the best type good for you before use. Use of pre-shave lotion prevents the sensitive part of the skin like the Chin and neck for rupture and soreness. It brings out the best in shaving.
Generally, apart from to get your skin ready for shave, the pre-shave lotion also ensures a thorough, and enjoyable shave.
It makes you feel comfortable and relaxed even as you have regular shaves. Amongst all, get a good, Electrical Razor with its shaving cream. Enjoy!